Royal International Air Tattoo 2017 (DVD / Blu-ray)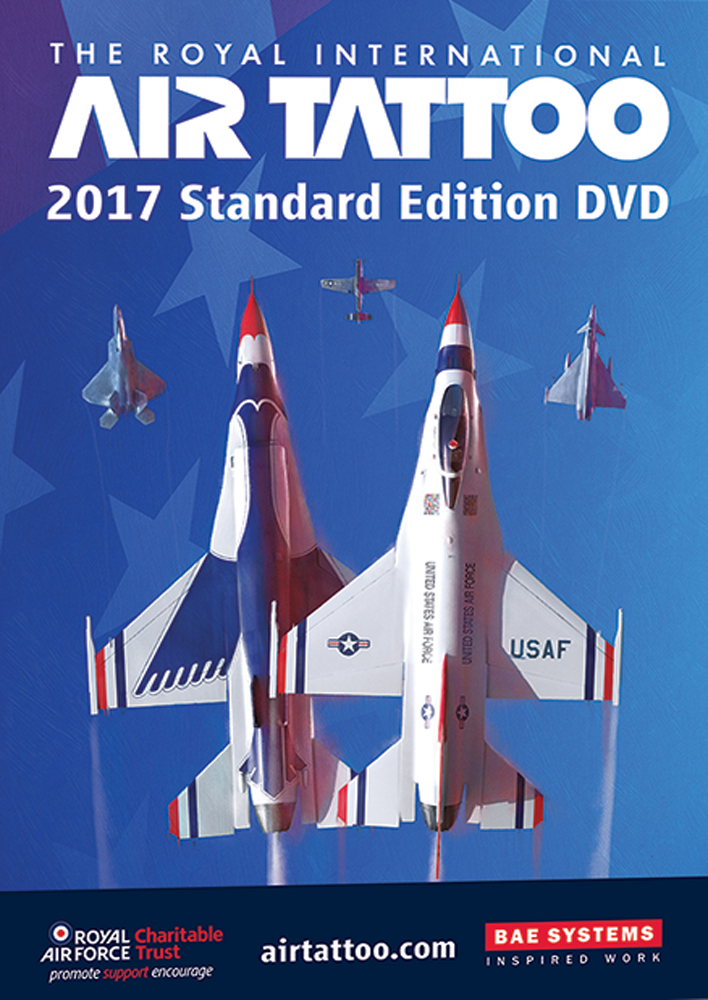 Royal International Air Tattoo 2017 (DVD / Blu-ray)
Expertly shot with high definition, 4K and slow motion cameras, this official souvenir DVD / Blu-ray is a superb way to re-live all the action from the Royal International Air Tattoo 2017. A series of spectacular flypasts and jaw-dropping displays ensured the USAF's 70th anniversary was celebrated in style at the world famous airshow. The two-hour main feature includes displays by the F-22 'Raptor' and the USAF Thunderbirds plus a special formation flypast with the Red Arrows. You'll also be able to enjoy the surprise appearance of a stealth B-2 Spirit bomber.
Other highlights include the UK display debut of the French Air Force's Couteau Delta team flying two Mirage 2000D fighter aircraft; the Midnight Hawks display team from Finland and a Sukhoi Su-27 'Flanker' from the Ukrainian Air Force. In-cockpit cameras give dramatic views of the action during many of the displays, including the USAF Operations CV-22B Osprey, RAF Typhoon FGR.4, French Air Force Rafale C and Turkish Air Force F-16C display 'Solo Turk'. Two soundtracks allow you to choose between listening to the commentary or simply enjoying the aircraft sounds during viewing.
Special Features.
An extra 100 minutes of special features are included with arrivals and departures, an extended feature on the United States Air Force 70th anniversary and a closer look at the Thunderbirds' visit. Belgian Air Force F-16 Solo Display Pilot Tom De Moortel gives a pilot's perspective with a talk through his full routine, and we go behind-the-scenes to give you an idea of what it takes to be an Air Tattoo volunteer.
A 2-disc Collector's Edition of this product is also available with an additional 2 hours of special features including extended in-cockpit action and full coverage of arrivals and departures.